every stay is unique
Villa Corsano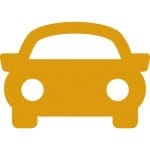 The Beauty of Villa Corsano
Once a medieval hamlet then a country residence and finally an elegant 19th century villa. It is now a stunning holiday rental with a wonderful pool set in formal gardens close to the Siena and surronded a beautiful landscape .Villa corsano is an architectural gem, unquestionably one of the most exclusive retreats of the Siena area. It  has its own chapel with plenty of space for weddings or family reunions. A perfect blend of world-class amenities with classic Italian design and exquisite attention to every last detail is evident throughout . To see our  special packages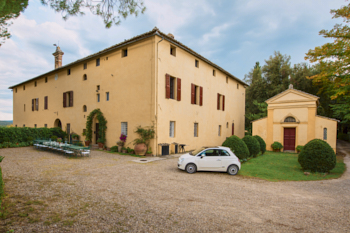 3 Floors
The Villa is set on three floors. Beside the frescoe drawing room, the ground floor also comprises a living room with large windows overlooking the park and a terracotta arch housing a library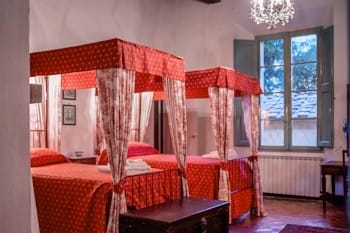 10 Rooms
Some bedrooms have unique features, like the magnificent 17th century Siennese painting.
Dinning room
The dining tables seat up to 20 people, and the impression is one of dining in a large medieval banqueting hall.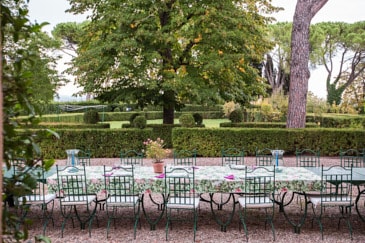 Gardens
The house has extensive formal gardens with mature trees offering shade in the summer sun and box edges.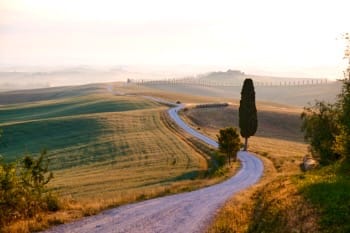 Landscapes
Incredible landscapes views, for your best memories.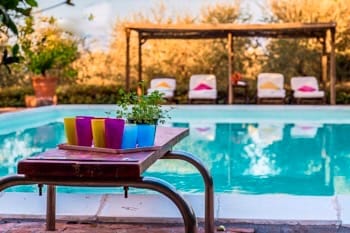 Swimming pool
The 15 meter swimming pool is in an enclosure with lemon trees loungers with shade when wanted. Olive trees are surrounding. There is a shower, barbeque and all facilities.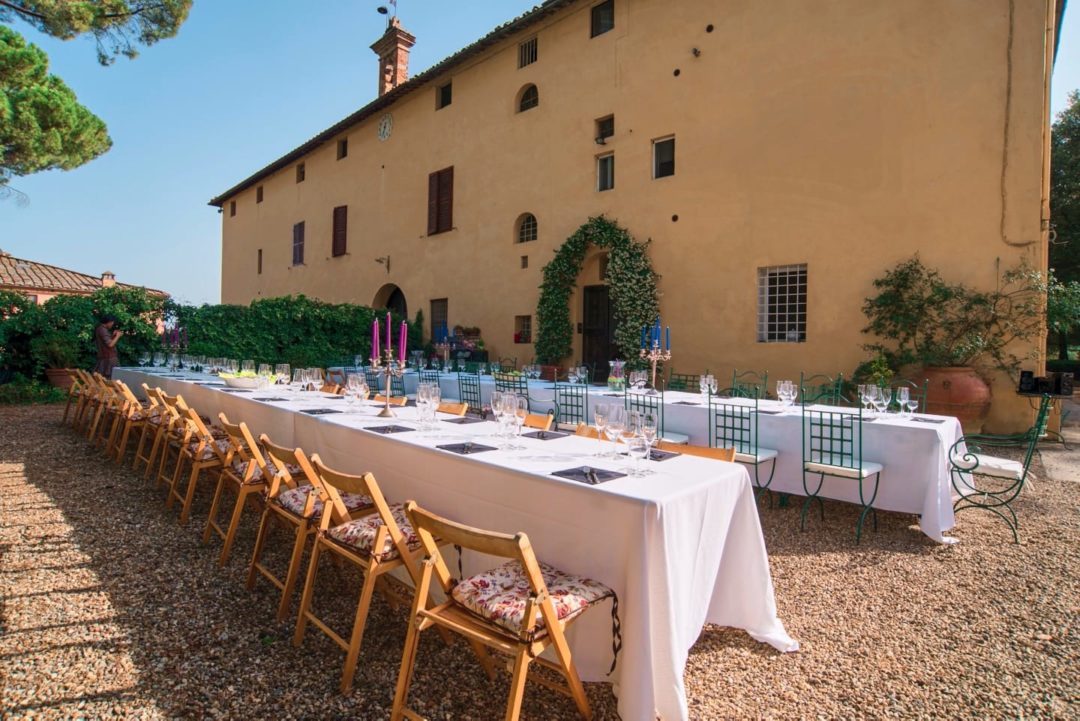 No obligations, pay as you go
Visit Tuscany in Style
We Have Vacancy!
Discover our special offers!